JUPEB 2018/2019 registration form is out. Candidates who are interested in applying for JUPEB programme should note that JUPEB 2017/2018 registration is officially closed.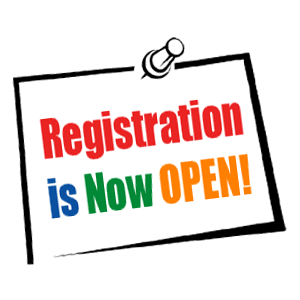 The registration period for JUPEB application is usually between the month of May and October yearly. Parents and guardians can now visit any of our JUPEB registration centres closer to them to apply.
Joint University Preliminary Examination Board, JUPEB is a 10 month programme (comprising of two semesters) that enables her candidates gain 200lv direct admission in about 90% of Nigerian universities without JAMB. Some of the Universities includes;
Some Federal Universities that Accepts JUPEB
University of Lagos
University of Benin
University of Port Harcourt
Obafemi Awolowo University
University of Nigeria, Nsuka
University of Uyo
University of Calabar
University of Abuja etc…
With JUPEB certificate, candidates can apply for any course of their choice in any of the universities mentioned above. We advise to read all the information provided carefully before making any payment as payment made is non refundable.
Before you undergo JUPEB 2018/2019 registration, there are certain things you need to know about the programme. Below, we have listed and explained some of things you need to know.
JUPEB 2018/2019 Registration Form -Easy Procedures
Cost of JUPEB Form
JUPEB School fees
Prospective candidates should note that they can undergo their programme at any of the study centers closer to them any apply for admission into their preferred institution after the programme. This means that you don't have to undergo your programme in the University or centre you which to apply for after the programme. In other word, you can do your JUPEB programme at centre A and apply for admission into University B.
JUPEB 2018/2019 Registration Form -Easy Procedures
One of the easiest ways to obtain JUPEB 2018/2019 registration form is to apply at our registration centre closer to you. This way, our agents will put you through the procedures without making avoidable errors.
If you should contact us for a registration centre address in your location and we do not have one yet, you will have to apply online by visiting any cafe closer to you. Also, you can apply on your own by clicking ;
Kindly contact us via 08127077095 for registration guide
Cost of JUPEB Form
JUPEB 2018/2019 Registration form can be filled online. The cost for the application form is #10,000 only. Kindly contact us via 08127077095 for details.
JUPEB School Fees
Jupeb school fees ranges from one centre to another. For example, our jupeb centre in Lagos is about #240,000 why our Ibadan centre is #220,000.
Generally, the our fees is between #220,000 to #260,000. The payment covers the accommodation, acceptance and tuition fees. The payment can be made on three installments.
For more information on JUPEB 2018/2019 registration form, kindly contact any of our helpline below. You can also make enquiries using the comment section. We will reply as soon as possible.
Helplines; 08187176895 or 08127077095