2019/2020 JUPEB Registration is currently ongoing and the question that keeps coming from prospective students is "When is 2019/2020 JUPEB Registration form closing date?" Helplines; 08187176895 or 08127077095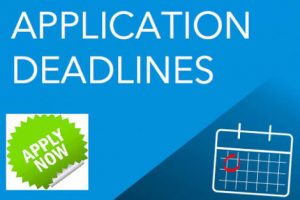 In this post We will be showing how to know the 2019/2020 JUPEB registration form closing date. However, We advise you to register with us as soon as possible. Other information we will be providing here includes;
JUPEB Requirements for Application
What is JUPEB School Fees
What is JUPEB Application Form Fees and
How to Apply form JUPEB Programme
Before We move on, we will briefly provide an insight of what JUPEB programme is all about. JUPEB is the acronym for Joint University Preliminary Examination Board. It is a ten (10) month programme that qualify her candidates for 200lv admission without JAMB. The programme is moderated by University of Lagos.
Now that we know what JUPEB is all about,  We will be providing answers to the above questions.
When is 2019/2020 JUPEB registration form closing date
Firstly, we will like to inform you that there is no general closing date for JUPEB programme. This simply means that the closing date of one centre can be different from the closing date of another study centre as closing date differ from state to state and centre to centre.
Note that registration can still be on at our registration centre in Lagos why that of our port harcourt centre is closed. However, if you wish to apply with us at JUPEBU.COM, be sure you will be well guided as we have provided our contact details for clarification of any kind. We also have Study Centres nationwide from which you can choose.
To know that JUPEB registration form is on sale, kindly click on the registration page to apply. If it opens, it means you can apply, but if otherwise, you will have to wait till next session. However, We usually advise students who are interested in the school hostel to register as soon as possible because hostel accommodation is limited and students who apply late may not be privileged to get one.
JUPEB School Fees
Just as the JUPEB registration form closing date vary from centre to centre, JUPEB school fees for our study centre also vary from centre to centre. If you intend to register with us at JUPEBU.COM, our fees is between N220,000 to N250,000 nationwide. This payment can be completed on three installments.
The payment above covers acceptance fee, accommodation fee and the school fees. For more information, you can contact us via any of our helplines;
08187176895 or 08127077095
How Much is JUPEB Application Form 
JUPEB application form fee at our various registration centres is #10,000 only.
How to Register for JUPEB Programme
You can register for JUPEB programme on your own if you have an internet enabled device. All you need to do is to fill in your personal information and qualifications on the application form and submit.
Also, you can contact us by calling any of the phone numbers below for registration guide.
Contact us today; 08187176895 or 08127077095
If you have any contribution or questions on "When is 2019/2020 JUPEB registration form closing date" kindly use the comment section. we will reply as soon as possible.