JUPEB resumption date for the 2019/2020 academic session is what we will be talking about in this post.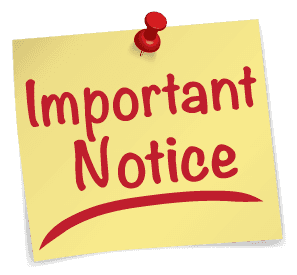 The examination for the 2019/2020 Session has just been concluded by the board and a lot of candidates who registered for JUPEB programme have been asking for JUPEB resumption date for the new academic session.
While the students who just completed their examination await their results and registered students await resumption, We at JUPEBU.COM is officially using this medium to inform you that JUPEB registration for 2019/2020 session is still ongoing and will be closing soon.
In this post, we intend to write on the following;
JUPEB resumption date 
JUPEB registration procedures 
JUPEB School Fees
JUPEB Resumption Date
The resumption date for registered JUPEB candidates is usually August/September yearly. The programme runs for 10 months and ends June/July the following year. Prior to the resumption, candidates are expected to register for the programme. We advise candidates who are interested in staying in school hostel to apply as soon as possible.
Also, be informed that resumption date vary form state to state. If you are not sure of the specific date, kindly contact us now.
JUPEB Registration Procedures 
The registration process for JUPEB programme is very simple and we are going to put you through the process.
If you are yet to apply for the programme and you do not know the steps to follow, We will be showing you two ways you can apply for JUPEB admission without stress.
You can register on you own by

clicking here

You can also visit any of our registration centres closer to you to apply. Kindly call 08187176895 for address closer to your location.
Within 48hrs after application, you will receive information about your registration status through your mobile number or the email you applied with. If you do not get any feedback from us within 48hrs, kindly call 08187176895 or 08127077095
We advise candidates who are yet  to register to check JUPEB registration closing date for this academic session in order not to miss out.
Candidates who wish to fill JUPEB form can click the form page to register now. Below, you can see the breakdown of JUPEB tuition fee.
Note: JUPEB Application Form is #10,000 only
JUPEB School Fees
JUPEB school fees vary from one centre to another. Generally, JUPEB fees is between #220,000 and #450,000.
However, the price at our various centres ranges between #220,000 and #250,000. Kindly contact us for possible fees in your preferred state.
For enquiry about JUPEB resumption date, school fees and application closing date, Kindly contact any of our helplines below;
Helplines: 08187176895 or 08127077095