---
This Page Is All About JUPEB 2018/2019 registration, available study Centres In Nigeria, List of Universities Accepting JUPEB. JUPEB 2017/2018 registration is closed. Also check how points are calculated .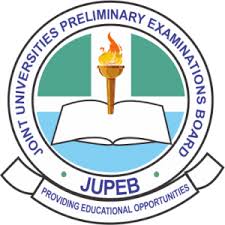 The JUPEB programme is an examination board that was approved by the Nigerian federal government in 2013. The acronym "JUPEB" means Joint Universities Preliminary Examinations Board. The board was formally established in April 2014 by ten partnering universities with university of Lagos being the head.
Have you written JAMB before and you are fed up with it or you are probably looking for a way you can possibly secure admission into your preferred institution without JAMB or you just finished your secondary school education and you are looking for the best way to secure admission  because you don't want to stay waiting for JAMB? If you answered YES to the above question, this post is for you.
 With JUPEB 2018/2019 registration, JUPEB  candidates can secure 200level admission into their preferred university without JAMB.
For enquiries about JUPEB  2018/2019 registration and clarification, kindly contact us on 08187176895 or 08127077095
We implore you to read this post carefully in order to gather all the information you need before applying for the programme.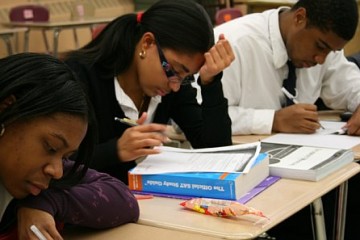 WHAT IS JUPEB: JUPEB simply means Joint Universities Preliminary Examinations Board. The programme which is moderated by the University of Lagos is approved by the federal government of Nigeria. Proven to have secured admission for students in the past and Certified by NUC. The Advanced level programme has different coordinating body in various tertiary institutions and different study centres nationwide.
JUPEB programme is specifically designed to help students who cannot gain admission to regular degree programmes in Nigerian Universities with JAMB, as the programme only requires candidates O'level results. Also students with awaiting results can apply.
•JUPEB Programme is Approved: 
The programme as earlier stated is approved by the Federal Government of Nigeria as a platform for 200lv admission into Nigerian universities without JAMB.
• JUPEB is Proven:
 JUPEB Programme has proven to be a reliable method of Gaining Admission into Nigerian universities. Every year, more than 20,000 students register for jupeb programme and more than 70% of them successfully secure admission with the certificate to their preferred university and desired course of study.
• JUPEB Programme is Certified: 
The Nigeria University Commission (NUC) has certified the programme as an advanced level examination programmethat qualifies students into 200level without JAMB UTME.
HOW JUPEB WORKS: 
Prospective JUPEB candidates are required to select any THREE (3) A/L JUPEB Subject Combination plus General studies (English Language) identified with their preferred course of study in the university be it Science, Art or Social Science Course.

All registered candidates would be lectured for about 9-10 months  at their respective JUPEB Study Centres. At the end of the programme, the candidates are to sit for the final examination. When the certificate is released, all successful candidates are expected to use their JUPEB certificate as qualification for direct entry application  into 200level in any Nigeria tertiary institution.
JUPEB LEGIBILITY:
JUPEB certificate is currently accepted in federal, state and privately owned universities in Nigeria. The certificate is accepted in more than 80% of Nigerian Universities. To confirm legibility, interested candidates can check (item 2.2) of JAMB BROCHURE to confirm.
JUPEB PROGRAMME DURATION:
The Joint University Preliminary Examination Board (JUPEB) programme runs for a period of one academic session. This is within 9-10 months. The session is divided into two(2) semesters.

JUPEB PROGRAMME QUALIFICATION: 
Admission into the A/level programme is open to all candidates who are interested to apply. With JUPEB,  any course can be applied for, to be it Science, Art or Social Science. 
The Joint Universities Preliminary Examinations Board (JUPEB), qualifies you for admission into 200lv without JAMB. The programme is moderated and supervised by University Of Lagos, (Unilag). The programme is designed for students who have finished their secondary school education in Nigeria as an alternative way of gaining admission without the traditional JAMB.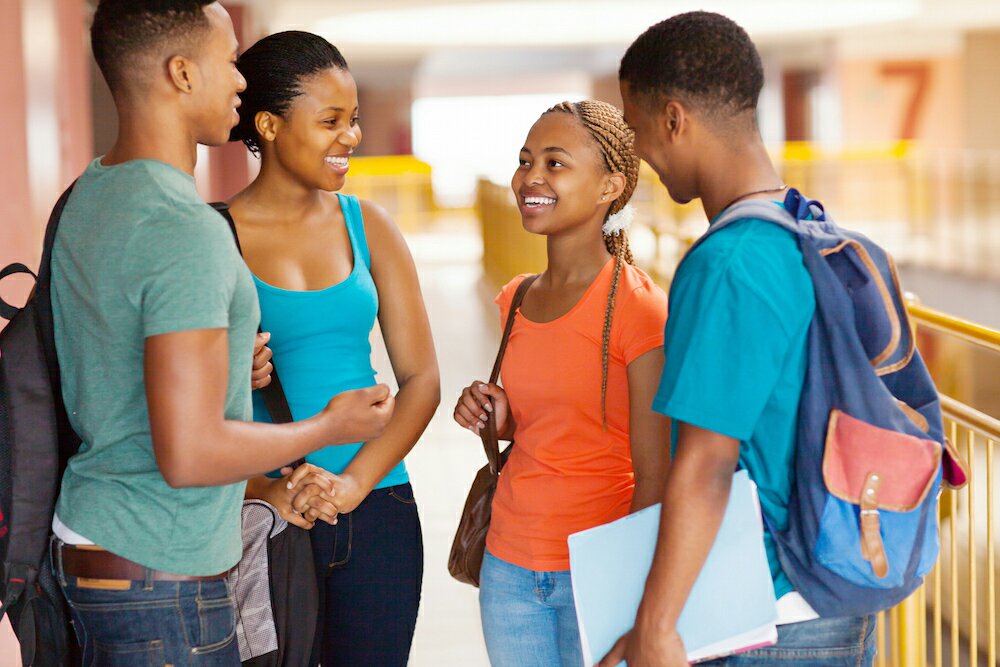 For enquiries about JUPEB 2018/2019 registration and clarification, kindly contact us on 08187176895 or 08127077095
Now that we know what JUPEB is all about. Then who are we and why are we here?
Jupebu was launched as a community for students seeking admission into Nigerian Universities. This site has become a quickly growing platform for registration guide all over Nigeria.
Before the inception of JUPEB programme in 2014, We have been registering students for A/Level programmes IJMB and Cambridge.
A lot of students have in the past registered for different programmes using our guidelines and those students has also referred a lot of their friends and families, little wonder why our platform is growing so quickly. We have centres where you can obtain JUPEB registration form is various states in Nigeria.
We provide guide on undergraduate, A/Level, JAMB, IJMB, JUPEB, NABTEB and IJMB programmes.
Other Benefits of Applying with us:
1. Assured admission.
2. Good learning environment and hostel accommodation
3. Affordable fees and Ability to make payments on instalment (Payments in bits ).
What Obtaining JUPEBU Registration Form Does 
If you are reading this information, it means you already heard about JUPEB or JUPEB registration form and all you need is to probably get more information so that you or your ward can proceed for registration.
We want to quickly use this medium to inform you that JUPEB 2018/2019 registration is still ongoing and you can obtain JUPEB registration form at any of our available registration centre and also, application can be done online. We advise prospective candidates to apply as soon as possible while the opportunity is still here for 2018/2019 Session admission. 
Just as we have stated earlier, the  full meaning of JUPEB is Joint Universities Preliminary Examinations Board – JUPEB admission programme is supervised by University Of Lagos. This simply means that the moderators (UNILAG)  monitors the programme so that it would not dwindle to the extent where other universities that accepts the programme may deassociate themselves with the programme.
The University of Lagoss has the sole responsibility of formulating policies and laws that governed the programme. They are also responsible for important decisions that show the headway of the programme. Examples  of what the university does includes; introducing the syllabus to follow, stating the requirements for the programme, and final examination timetable yearly.

Obtaining JUPEB registration form qualifies you to undergo JUPEB classes for a period of 9 to 10 months, after which you are to sit for the final examination.  You will have the opportunity of securing 200lv admission with the certificate into either federal, state or private Universities in Nigeria without JAMB. 
How To Obtain JUPEB 2018/2019 Registration Form

If you have read through our previous posts, you must by now know how to get your JUPEB registration form.  To get the JUPEB form, you need to print out the form on your own and fill the fields with capital letters, then pay the non-refundable fee of the JUPEB application fee of #10,000, then scan the teller and form to [email protected] 
However, you can also do the registration by visiting any of our registration centres closer to you.
For enquiries about JUPEB 2018/2019 registration and clarification, kindly contact us on 08187176895 or 08127077095
Well, I think I have made mentioned of the main purpose of JUPEB – is to see you through and gain admission into 200 Level of any university of your choice, except of course Unilag. And maybe what I forgot to add to it is that the JUPEB result does not expire, unlike UTME that you need to do every year. At a time, you can choose six universities of your first choice, second choice, third choice ………….etc till six choices in a single year.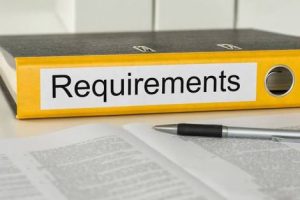 JUPEB Requirements

Before you can make use of your JUPEB results there is a primary requirement you are expected to have reached, which we think is no problem to you as a candidate. The primary requirement of anyone seeking to attend or register for JUPEB programme is to have his O level result complete, or at least use awaiting result, but in an expectation that you are going to write your O level result while the Jupeb programme is going on, since you can't make use of it (the JUPEB result) without having your O level result completed.
Who Can Attend JUPEB Programme?

As long as you meet the minimum requirement of using waiting result you are good to attend JUPEB programme. JUPEB is not a program for the lazy, but it's for those who want to get serious reading their books, not Facebooking. JUPEB is not meant for the brilliant students; it's for those who are ready to read and concentrate more on their books. That is why your mindset is very important. If you have not read about JUPEB admission, the link will help you better in understanding it.
JUPEB 2018/2019 Registration Process
1 Print out the form below and fill the details with CAPITAL LETTERS all through
Click HERE TO FILL YOUR JUPEB FORM OR YOU CAN ALSO PRINT IT OUT BEFORE FILLING
2. Pay the application fee which is #10,000 to your preferred  centre account by contacting us for account details ( You Can check the breakdown of JUPEB tuition fees here).
3. After payment, you are expected to scan a copy of the payment teller along with the FILLED application form to [email protected]
4. After reviewing your application form, your JUPEB centre name and address would be sent to you through the same email you used in sending it to us within 48 hours to 72 hours.
After application, all important information and instructions would be communicated to you through the email address or phone numbers provided during the registration. Bearing the above in mind,  We advised that all registered candidates use their personal and active email address during  the registration process.
Check the JUPEB registration form closing date
For complaints, advise and info about JUPEB registration and admission, please call 08187176895 or 08127077095
How To Make Use Of Your JUPEB Result
To use your JUPEB result to gain admission into 200 Level, you need to visit JAMB website or their nearest office to obtain a D.E form (Direct Entry), fill them in correlation with your JUPEB result, by then you have the opportunity to choose first and second choice university. Another interesting thing is, you have the opportunity of choosing your course which will be determined by how many points you were able to obtain from the JUPEB exam from your JUPEB result. Again, JUPEB results do not expire, you can use to gain admission even after ten years you have obtained it.
JUPEB Year To Year Calendar
JUPEB calendar starts around April every year and it ends by August for the registration. By September, while the registration is still going on, the lectures for the session will start, which is usually September. The lectures will run through to May the following year. From May the revision for the session will start. JUPEB examination can start from late May to early June, and the examination lasts for two weeks. By late July or early September the same year, the result should have been released. Please check when is JUPEB form closing or when is JUPEB registration closing date for JUPEB 
JUPEB Quick Links For Further Important Information
You can register at our various JUPEB centres in Nigeria, and if you still want to know more, what is JUPEB page will help you. Our major JUPEB centre is in Ilorin, and we do advise students to choose that for the full JUPEB package. If you are wondering the total cost of JUPEB, JUPEB school fee will help you. 
Different questions have been answered, on our, JUPEB Frequently Asked Questions page. Checking our address is also good to get to know you more. If you have yet to apply, please print the JUPEB application form out and follow the next procedure. Interested candidates for JUPEB is hereby warning not to pay any bank detail from Alevel Registration and account number being [ account number will be provided soon] check JUPEB Bank Details for further information. Different courses can be studied in JUPEB, from Law to Medicine, to Accounting etc, see  samples of courses that can be studied in JUPEB 
How JUPEB Lectures Is Being Organised In Our Various JUPEB Centres
In the absent of fixed lectures or excluding night classes (fixed classes by lecturers when the examination coming nearer), the lectures runs from Monday through Friday, and by Saturday, Practical for Faculty of Sciences
Nigerian Universities Requirement For JUPEB Admission
We have informed you the requirements you must meet before you can apply for JUPEB, we will quickly tell each requirement you must meet to study the course of your choice in the university you wish to run your undergraduate programme after being through with JUPEB. The minimum points you can use to gain admission is 5points from JUPEB results. 
Click Each University, To See Their Requirements For JUPEB Admission
General universities requirements for JUPEB admission into 200 level
The federal University Of Technology Akure Requirement For JUPEB Admission
The federal University of Agriculture, Abeokuta requirement for Admission
Obafemi Awolowo University requirement for  admission
Delta State University Requirement For admission
The university of Benin Requirement For Admission
University Of Lagos Requirements For JUPEB Admission
JUPEB Study Centres Availability

We Currently have JUPEB study centres in the following cities/states where you can choose from when you print out the JUPEB form while registering for the programme
Ilorin JUPEB Centre
Lagos JUPEB Centre
Centre In Osun
JUPEB Centre In Abeokuta
Centre in Ogun state
Ibadan Centre
JUPEB Centre in PortHarcout
JUPEB Centre in Lagos
Delta JUPEB Centre

Check when the JUPEB lectures will start at our various centres In Nigeria for this ongoing Session.
You can ask questions about JUPEB 2018/2019 Registration through the comment section of this post. More information can also be gathered from JUPEB official website.