If you are in search of Courses that you can study without Government as an Art student, then you just stumbled upon the right post. There are some courses that also have have Government as an option that means you can either choose to include it or not, Jupebu will be showing you that also and You can check my previous post here on how to also see the courses you can study without Literature as an Art Student.
Lets dig in.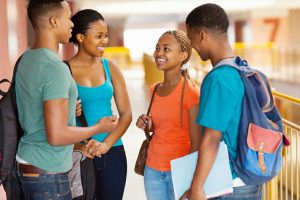 Courses that you can study without Government
Accounting

Banking and Finance

Business Administration

Business Management

Cooperative and Rural Development

Demography and Social Statistics

Geography

Industrial Relations

Insurance

Library Science

Marketing

Psychology

Religious Studies

Social Work

Sociology and Anthropology Combination

Tourism

Arabic and Islamic Studies

Christian Religious Studies
Fine and Applied Arts
Foreign Languages and Literature
French
Theatre Arts
Music
Igbo
List Of Courses With Government As An option
The list Of Courses With Government as optional are for those that did not write Government in JAMB and may also include those that had low grades in O Level (WAEC,NECO, GCE) etc. Some of the courses below can also be studies even if had D7,E8 or F9 in WAEC, NECO or GCE.
Economics

International Relations

Mass Communication
English and Literary Studies
Hausa
History And International Studies
Law
Mass Communication
Igbo
And that's it, You can contact JUPEBU Helplines on 08187176895 or 08127077095 for help and assistance regarding this or any other issue.
Kindly stay glued for more info's and update and don't fail to share this post with your friends, you don't know who may need it lol.
Courses that you can study without Government as an Art student