This information on JUPEB grade points is basically for students who are already undergoing the programme and do not know how to calculate JUPEB points.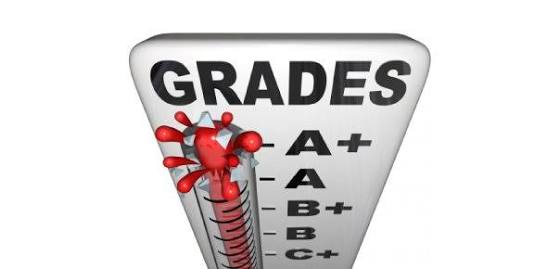 If you are about to register for JUPEB programme and you do not know how to calculate the points, it's important for you to read this information too. Knowing how jupeb grade points are calculated even before resuming will put you at an advantage of knowing what and how to prepare ahead.
As we all know, A, B, C, D, E and F have what they stand for when it comes to academic grading. A literally stands for excellent, B for very good , F for fail etc.
Below is a detailed explanation of how JUPEB grades are calculated;
On the first figure, if a candidate should apply for (3) Subjects with grade such as Government  (A); Literature (B); and CRS (C), the total number of points scored is calculated as follows; English is is not calculated here because it is a general course in JUPEB.
JUPEB Grade Points Calculation
First figure

Second Figure 
Important Notice on JUPEB POINTS
Most universities require students to score at least Grade E in at least two Subject among the three. However, it is advisable for candidates to score higher as universities tends to admit candidates with higher grades.
After your examination, JUPEB results will be released at most, 60 days from the date of examination completion.
For candidates who have their results but do not have an idea of the numbers of points required for the choice of course at his/her preferred university, We advise that you check JUPEB cut off marks for all Nigerian University admission.
How to Use Your JUPEB Results For Admission 
1. Visit any reliable cyber cafe to Obtain your direct entry form.
2. While filling the form, writedown your JUPEB grades in the provided space and then, submit.
Note: You are expected to submit a hard copy of all necessary documents/qualifications to JAMB office.
Helplines: 08187176895 or 08127077095