JUPEB SCHOOL FEES –
JUPEBU.COM has released the schedule of JUPEB fees of all her incoming candidates who applied for JUPEB admission programme for the 2020/2021 academic session.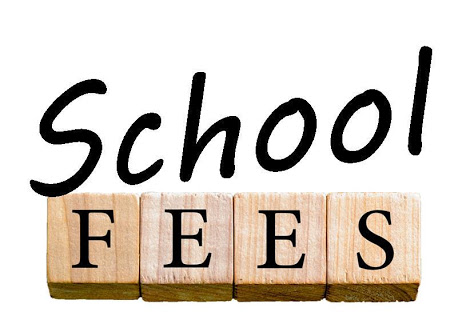 All registered candidates should be informed that acceptance fee for our students is N15,000. The payment must be made before a student can resume to commence clearance for academic activities.
The Clearance exercise takes place at the school premises as students resume.
JUPEB SCHOOL FEES FOR 2020/2021 ACADEMIC SESSION.
See the Schedule of JUPEB School Fees Below:
Tuition: Tuition fees for JUPEB programme vary from centre to centre. Below is the list of tuition fee for our JUPEB study centres currently available for registration.
The following payment covers the JUPEB acceptance fee, accommodation fees and school fees.
All registered candidates should duly note that we accept part payment (Payment on Installment) and that all payments should be completed within four months of resumption.
1. Kwara state: Ilorin. #250,000 (payment on instalment allowed)
2. Abuja: Gwagwalada #270,000 and Gwarinpa #300,000 (payment on instalment allowed)
3. Lagos State: Ikeja #250,000 (Payment on instalment allowed)
4. Oyo State: Ibadan #250,000 (payment on instalment allowed)
5. Rivers state: Port Harcourt (Peter Odili Road and woji) #250,000 (payment on instalment allowed)
6. Abia state (Aba) #260,000. (payment on instalment allowed)
7. Akwa Ibom State. #260,000 (payment on instalment allowed)
8. Enugu. #250,000 (payment on instalment allowed)
9. Ondo State (Akure) #250,000 (payment on instalment allowed)
Breakdown of JUPEB School Fees payment on instalments
Tuition fees: Students without the complete stipulated fees above can resume with a minimum payment of 100,000.
Hostel fee: N50,000.
Acceptance fee: 20,000.
The payment for accommodation (N50,000) and acceptance fee (N20,000) I.e N70,000 is to be paid before resumption. Part payment for tuition fees (N1oo,000) is to be paid on or before the day of resumption.
Prospective students should note that we register students in batches.
1. Acceptance fee payments should be made to our acceptance fee account on request of the students. Kindly call us on 08127077095 or 08187176895 to request for our account number.
2. 60% payment on installment is available on request provided the remaining 40% payment is made before the fifth month after resumption.
3. Clearance and resumption for all batch A registered students is within two weeks of resumption. Please note that students who fail to do their clearance within the stipulated period will pay a late registration penalty fee of N15,000.00 (Fifteen Thousand Naira Only) .
Students should also note that JUPEB form is still on sale. Register now
Helpline: 08127077095 or 08187176895
For enquiries about JUPEB School Fees, kindly use the comment session and get response as soon as possible.