JUPEB syllabus: We want to use this medium to inform the general public that JUPEB PDF syllabus is now available for interested prospective students.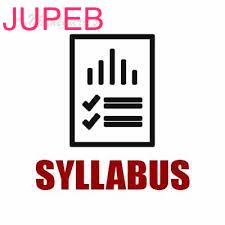 In this post, We will show you how you can get your JUPEB syllabus in 2018. We will also show you the importance of JUPEB PDF Syllabus and why you cannot ignore it.
Kindly note that the syllabus is given out for free to candidates who apply through JUPEBU.COM. However, if you are a prospective JUPEB candidate and you did not register through us, you will have to pay for it.
What is JUPEB Syllabus About 
In order to clearly explain what JUPEB PDF syllabus is all about, We will be providing you with the list of information it contains.
JUPEB Course description: This typically explains what the course is about.
JUPEB Course materials: This covers the list of textbooks and/or computer software (if applicable) required for candidates to participate in the course.
Course learning goals: This explains to the students how the courses will be relevant to them, what they will learn in the process of study and what they will be able to achieve at the end of the programme.
JUPEB Grading breakdown: This shows the points, their corresponding letter grades and how they are calculated.
Importance of JUPEB Syllabus
It has all your course schedule
It tells you what JUPEB expects from you as a candidate planning to sit for her examination.
In it, the objectives of the programme is clearly defined.
With JUPEB syllabus, knowing the grading scheme for the programme is not a problem.
What all JUPEB Candidates Should know About the Syllabus 
Just like JAMB syllabus, JUPEB has just one Syllabus. This means that if a study centre is using syllabus Y in Lagos, be sure that a centre in port harcourt is using the same
It is not mandatory for your study centre to provide the syllabus for you. However, If you register through us at JUPEBU.COM, you will be privileged to get it for free.
Just as we have stated earlier, the syllabus will show you all that you need to cover and the recommended textbooks you are need to read for preparation.
Candidates who registered through us will be sent the syllabus and JUPEB full details  via email address provided during registration.
For candidates who did not register with us, the pdf is just #1,500
Kindly contact us for further enquiries;
08187176895 or 08127077095