Our Lagos JUPEB centres is one of the most affordable JUPEB centres in Lagos. The cost of running the programme is very minimal and affordable.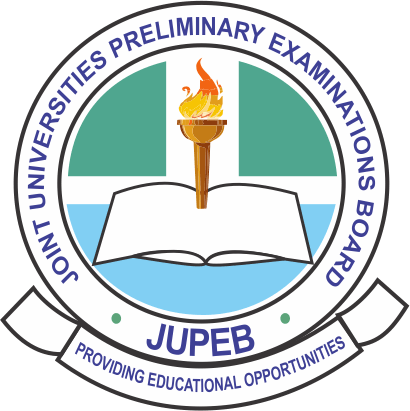 We have written this post in connection to Lagos JUPEB Centres and some other relevant information you may need to know about our JUPEB centre in Lagos. In this post, we will be providing answers to the following questions :
Are THERE LAGOS JUPEB CENTRES and WHERE ARE THE JUPEB CENTRES IN LAGOS?
COST OF JUPEB PROGRAMME AT OUR LAGOS CENTRES?
WHERE CAN ONE GET JUPEB FORM AND REGISTER IN LAGOS?
DOES UNILAG ACCEPT JUPEB RESULTS
At the end of reading this post , you should know how to undergo JUPEB Registration and to get to any of the  Lagos JUPEB Centres after registration. Also, we will talk about JUPEB school fees for IJMB Centre in Lagos among many other things.
LAGOS JUPEB CENTRES
We have different JUPEB centres in Lagos. Our Lagos JUPEB Centres are located around IKEJA, IKORODU, FESTAC etc.
Yearly, thousands of students (Jambites) choose the University of Lagos (UNILAG) as their preffered university in JAMB. The reality on ground is that the university can only admit a fraction of the candidates in a particular academic session. This is why you need to apply to a programme moderated by UNILAG to easily secure admission into the institution.
Cost of JUPEB Programme at Our Lagos Centre
The cost for JUPEB programme at Our various Lagos JUPEB centres is between 220,00 to 240,000.
The above fees covers Acceptance fees, accommodation fees and tuition fees.
Where to Get JUPEB Form in Lagos
To obtain JUPEB form, you have two basic methods you can follow. The methods are as follow;
1. By visiting our registration centre at Egbeda. Call 08187176895 or 08127077095 for address or
2. By applying online with your internet enabled device here
DOES UNILAG ACCEPT JUPEB RESULTS
Lagos is with no doubt the hub of JUPEB programme and because The University of Lagos (UNILAG) who pioneers the programme greatly accepts it, a lot of JUPEB applicants prefer to have their JUPEB centre in Lagos, especially those who wish to cross to UNILAG after the programme.
We have different JUPEB centres in Lagos. As stated earlier, Our Lagos JUPEB Centres are located around IKEJA, IKORODU, FESTAC etc.
Since The University of Lagos (UNILAG) accepts JUPEB result as a requirement for Direct Entry Admission into 200level, why then waste your time at home for another year waiting to write JAMB examination ?
You can easily apply for JUPEB Programme and in less than a year (10 months) you can secure admission into UNILAG as a 200level student without JAMB.
Also Read: Unilag Departments that you can Gain Admission into Using your JUPEB Results
Reasons You Should Consider Our JUPEB Centers in Lagos
1. It is the best option for students who plan to secure direct entry admission into The University of Lagos because UNILAG is one of the leading universities that give high acceptability and recognition to JUPEB programme.
2. At our Lagos JUPEB centres, We have experienced lecturers. A very good advantage is that some of our lecturers lecture in one university or another.
3. We have very secured Hostels with good water in Lagos.
4. Our latest facilities for practicals are top notch.
For JUPEB prospective students from Osun, Ogun, Oyo, and other Western and North central states, Lagos JUPEB centres is one of the best study centre for you. All you have to do is to register in our various JUPEB registration centres closer to you and travel down to Lagos to begin classes.
Do you have any question to ask about Lagos JUPEB centres and the registration procedures, kindly use the comment section below. We will reply as soon as possible.
Helplines; 08187176895 or 08127077095