So many people ask about JUPEB WAEC Subject Combination for Medicine and Surgery and some other related questions.
Today at JEPEBU,  We will be taking it upon ourselves to treat the popular query "What is JUPEB WAEC Subject Combination for Medicine and Surgery" but before hitting futher or going for JUPEB, You ought to know what it means, how it works and the necessary prerequisites .
What is JUPEB?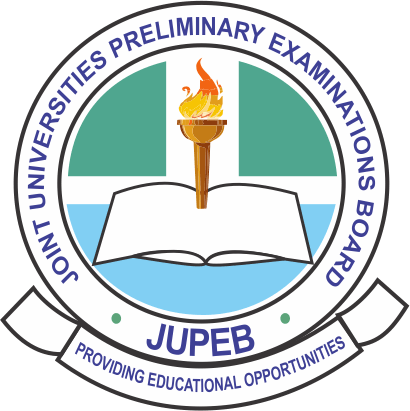 JUPEB is a National Examination body saddled with the responsibility of conducting examinations for students, who have undergone approved subject combinations and are seeking Direct Entry admissions into Nigerian and partnering foreign tertiary institutions.
The programme qualifies students for 200lv admission withoit JAMB after ten (10) months.
The establishment of this examinations body was recently approved by the federal government of Nigeria to fill the gap created by the discontinuance of Advance Level Examinations.
JUPEB Eligibility
To be eligible to take examinations leading to the award of JUPEB's Direct Entry Certificates, the candidate must have been exposed to an intensive scheme of academic work relevant to his/her proposed university course.
Each candidate must register, sit for Examinations and satisfy the Board in three subjects and a General Studies course relevant to the proposed course in any of the universities.
Each subject is to be broken into four courses to be taken, two per semester, by the candidate. The results in all the courses are to be merged at the end of the second semester to obtain the candidate's grade in that particular subject.
Each candidate is expected to take twelve (12) courses, six per semester, and a General Studies course.
The general Studies for courses in each University Faculty will be based on relevant General courses suggested for that Faculty by each university.
The students upon completion of the programme will be issued certificates based on their level of perfoemance which bear Letter Grades of A, B, C, D, E or F in each of the three subjects and General Studies Paper.
For admission into each university, each candidate, in addition to passing the prescribed JUPEB examinations for issuing the Direct Entry Certificates, must satisfy all other conditions as prescribed by his/her university of choice.
Duration of JUPEB Academic Programme
The duration of the Programme of courses for the Board's Examination is a minimum of one academic session of two semesters.
JUPEB Entry Qualifications
The Basic Qualification for Enrolment is a minimum of five (5) Credit Passes at the Senior Secondary Certificate (SSCE) /General Certificate of Education (GCE) Ordinary Level in subjects relevant to the desired university programme or course of study.
Some of the Universities that accepts JUPEB for Medicine
University of Benin, Benin City
University of Ilorin (UNILORIN)
University of Lagos, Akoka – Lagos
University of Uyo, Uyo
University of Port Harcourt (UNIPORT)
Obafemi Awolowo University
University of Nigeria, Nsukka
Afe Babalola University (ABUAD)
Bowen University
Niger Delta University
Olabisi Onabanjo University (OOU)
Osun State University (UNIOSUN) etc.
What does JUPEB WAEC Subject Combinations mean?
JUPEB WAEC Subject combinations literally means the subjects you can combine together in other to study a particular course. You have to be knowledgeable about this because the perfect combinations can give you an ideal sense of what you are studying.
Below are some sample of subject Combinations for various courses including Medicine.
JUPEB WAEC Subject Combination for Medicine and Surgery
The subjects combination during medicine will be. Biology, Chemistry and Physics plus GNS
Law Subjects Combination:
The subjects combination for Law during JUPEB programme shall be. CRS, Government, Literature in English and GNS
Business Administration Subject Combination:
The subjects combination for the Bus. Admin during the programme are. Business Management, Accounting, Economics and GNS.
Engineering Subjects Combination.
For Engineering, the subject combination should definitely be Chemistry, Mathematics, Physics and GNS.
If you think this post "JUPEB WAEC Subject Combination for Medicine and Surgery" has been helpful, kindly use the sharing buttons and if you've got any questions or inquiries, you can use the comment box or call us on 08187176895 or 08137077095 for assistance.